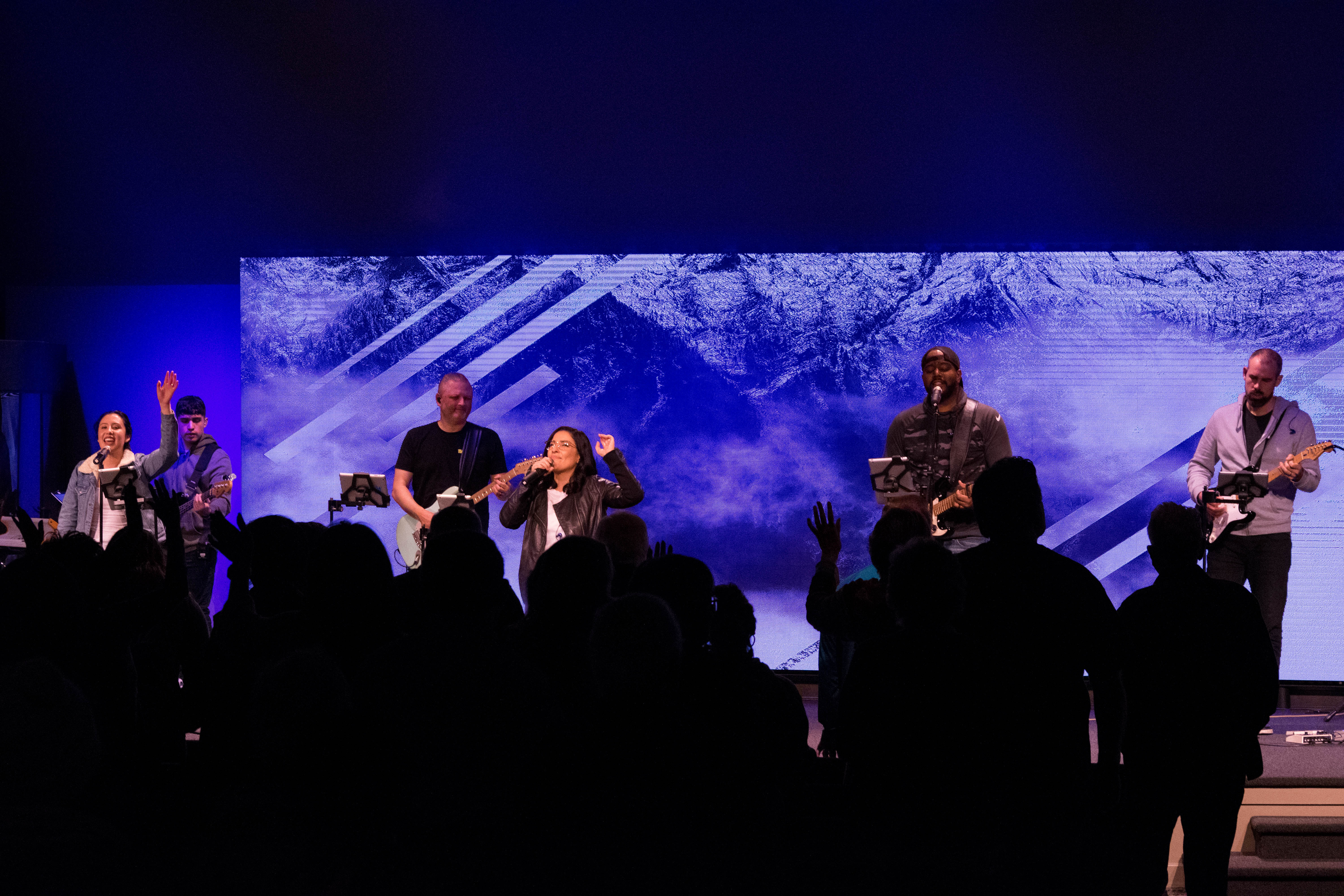 Worship Ministry
Our Sunday services bring all generations together for a time of exuberant praise and worship unto God! We have contemporary, cross-cultural music that moves people to express their love to God and touch His heart. Through our worship we create a prophetic atmosphere in which God can speak to His people and transform them.
Our Team
Gateway's worship ministry team is dedicated to glorifying God in our music and allowing the Holy Spirit to move freely in our congregation as we worship Him in spirit and in truth. We believe that praise and worship expressed through joyful song can move God to break-through and bring Heaven to this Earth. We love to celebrate our Savior and encourage you to join us.
Want to Join the Team?
To accomplish diversity and musical excellence, we are always looking for skilled vocalists, musicians & audio/media techs to be part of our growing ministry.
You must attend Gateway for at least 4 months and become a member by attending our Grow Tracks. The next step is to read our worship ministry guidelines. This will give you an idea of what is required and what we expect from our team members.
worship ministry guidelines
The third step is to fill out the interest form, below.
We will get in touch with you to set up an interview once we review your completed interest form.
This is not an audition, simply an opportunity to meet our worship leaders and find out the heart of Gateway's worship ministry.


Please take a moment to fill out the form below
Once this form is submitted, you will be contacted by someone from our Worship Department to set up an interview with you. We'll answer any questions you may have and get to know you better.

Contact Pastor Nicole Sumner
Phone: (408) 281-7900 ex. 3609
Email: