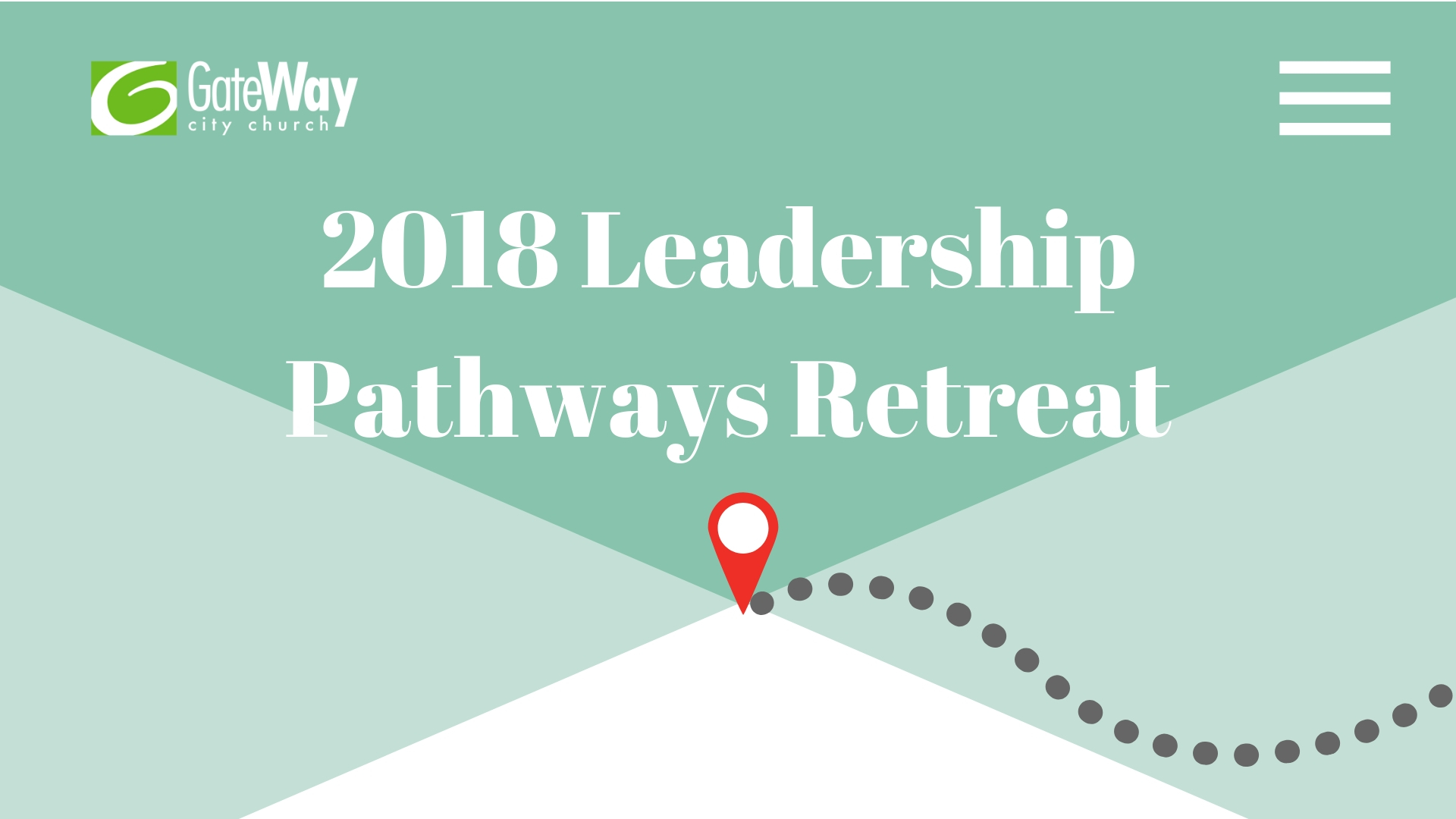 2018 Leadership Pathways Retreat
If you believe God is calling you to be a leader at GateWay, join us for our pathways retreat. HOSTED BY PASTORS DAVID & KATHY CANNISTRACI AND THE GATEWAY CITY CHURCH TEAM across all our campuses.

Vision and Purpose
God has placed a dream in our hearts. We envision a different kind of church: A CHURCH FOR ALL PEOPLE. We see a community of faith, following Jesus and reaching people as one church in MULTIPLE CITIES. We are passionate about INSPIRING TRANSFORMED LIVES with the Gospel, and MOVING FORWARD TOGETHER in faith.
To get where we are going, we need you. God is building a special TEAM of leaders — gifted men and women who will walk together on intentional LEADERSHIP PATHWAYS toward their place in His vision.
Campus Pastors and Campus Planters
Worship and Creative Leaders
Children's, Youth and Young Adult Leaders
Men's, Women's and Married's Ministry Leaders
The 2018 LEADERSHIP PATHWAYS RETREAT has been created to IMPART our vision and culture, IDENTIFY new leaders, and INFORM participants about how our leadership pathways work. If you are interested, please let us know by applying before November 21, 2018.
Dates and Details
Date:
Saturday, December 1 at 10:00AM through Sunday, December 2 at 12:00PM
Location:

MOUNT HERMON CONFERENCE CENTER
37 Conference Dr
Mt Hermon, CA 95041

Cost:
Includes Tuition, Lodging, and Meals.
-$199 REDUCED to $99 per single through scholarships
-$398 REDUCED to $149 per couple through scholarships
*All lodging is double-occupancy, deluxe room level.
*All materials and three complete meals are included.
Questions?
Email Cari Stewart, Retreat Coordinator

Ready to Apply?
To apply for for THIS limited-space event, tell us about yourself in our online application:
APPLICATION DEADLINE is November 21, 2018.