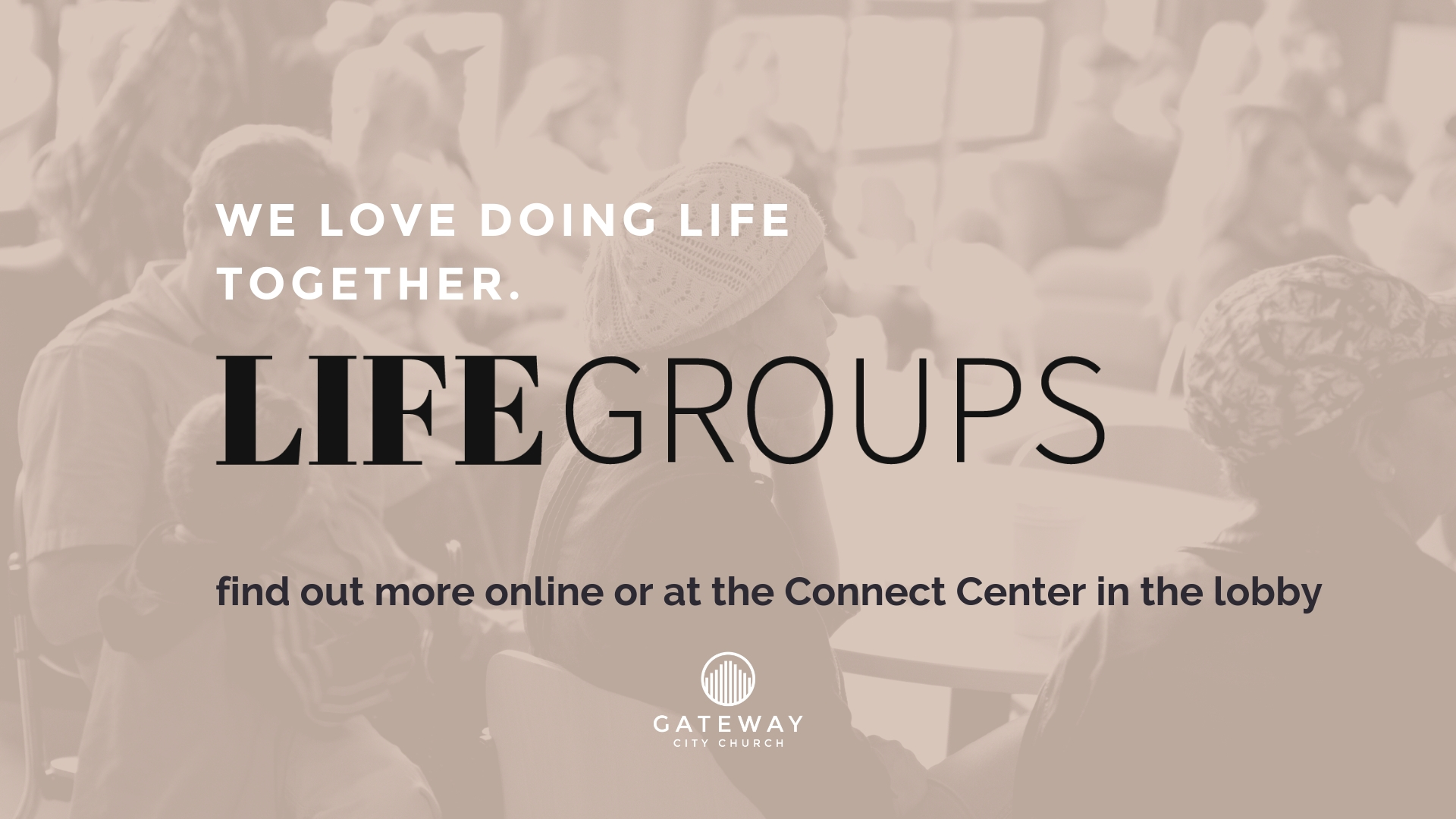 Life Groups
YOU ARE NOT DESIGNED TO LIVE AND EXPERIENCE LIFE ALONE.
God even said, "It's not good for man to be alone" (Genesis 2:18). In fact, God hates loneliness. You were created to live life together with other people. This is why at Gateway City Church, our life group ministry is one of our foundational building blocks. We tell people, if you want to experience all that God has for you then you should get into a Life Group.
What is a Gateway Life Group?
A Life Group is three or more people who gather together each week in a home, coffee shop or workplace. It's a place where you can meet new friends, hang out, laugh a lot, study the Bible, pray and encourage each other.
Life Groups come in all shapes and sizes. There are groups for:
Married couples
Families with children
Men
Women
Co-ed
Young Professionals
Young Adults (college age)
No matter where you are in life, we have a Life Group for you.
What do we study in the Bible?
We focus on two primary areas of learning and discussion
Our Sunday teaching series – The current teaching topic is UNSHAKEABLE Confidence, a six-week study in the book of Philippians.


Special topics – Many of our groups learn from a variety of topics based on the interests and needs of the group.
Want to Join Life Group?
Simply click Join a Life Group, and our team will help you find a group for you.
Want to Host a Life Group?
Click Life Group Startup Form and our leadership team will follow up with all the necessary tools and training to get you started.
Join Gateway's Community Outreach
One of our values is to "Make a Difference" in our community. As a LIFE Group leader invite your group to make a difference by clicking on GCO Volunteer Interest and we'll get your group activated.