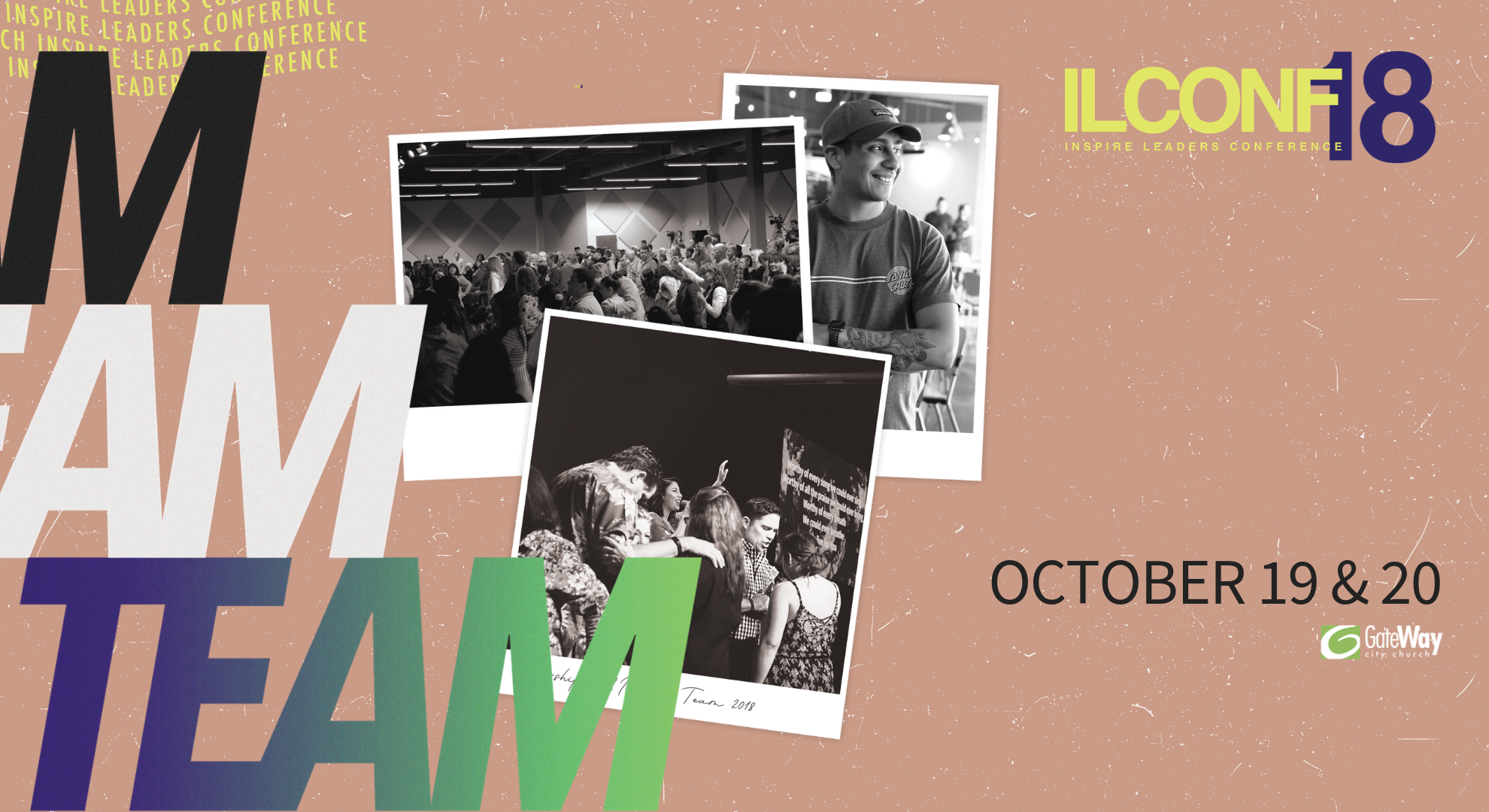 "TEAM" Inspire Leaders Conference 2018
GateWay's Inspire Leaders Conference 2018:
You are a vital part of the team.
RELIVE THE CONFERENCE!
Couldn't make it to the conference?
You can view all of the conference sessions and teach materials online!
ABOUT OUR CONFERENCE - OCTOBER 19 & 20

"God has given us a vision of reaching the lost across multiple cities. His Word directs us and His power fills us. Yet no one wins alone. In order to fulfill our destiny, we must follow God's plan by teaming up.
When we are a team, everyone matters—no one is left out and no one feels alone. On a team, everything is easier and we have more fun. Most importantly, when we come together as a team, we can accomplish anything!" -Pastor David Cannistraci
At our 2018 Inspire Leaders Conference, you will…
Be inspired by the Spirit-filled ministry of our gifted team
Be refreshed by powerful worship experiences in God's presence
Be connected to friends and leaders like you from across all of our cities
Be delighted by delicious food, great atmospheres and rich conversations
Be equipped and empowered in your purpose and place on the team
Join us for an unforgettable time together.
REGISTRATION

You must register to attend the Inspire Leaders Conference. Cost includes lunch and evening reception. Registrations are subject to availability on a first-come, first served basis.
Early Bird Rate: $10 (before 10/6)
Standard Rate: $20 (10/7 or at the door)
WHO SHOULD COME?

Everyone who loves GateWay City Church and wants to be a part of our vision to reach people! Volunteers, elders, greeters, ministry leaders, teachers, youth/children's workers, musicians, singers, technicians & intercessors - this experience has been designed for you!
CONFERENCE SPEAKERS
We have an incredible line up of speakers this year! Click the names to read their bios.
David Cannistraci
Eric Butler
Emanuele Cannistraci
Chandler Cleveland
Frank Damazio
CONFERENCE SCHEDULE

FRIDAY 10/19
9:00AM Walk-In Registration Opens
9:45AM Session 1: David Cannistraci, Albert & Genny Castaneda
11:00AM Session 2: Eric Butler & Meet-ups
12:30PM Lunch provided for Registered Persons*
1:45PM Session 3: David Cannistraci & Meet-ups
3:20PM Session 4: Chandler Cleveland and Panel
4:30PM Break
7:00PM Evening Celebration Service
Session 5 - Frank Damazio
9:00PM Evening Reception for Registered Persons*
SATURDAY 10/20
9:45AM Session 6: Frank Damazio
11:00AM Session 7: Prophetic Ministry, Communion, & Ordinations
12:30PM Conference closes with optional Meet-ups & fellowship
(Speakers and schedule subject to change)
*PLEASE NOTE: WE CANNOT ACCOMMODATE UNREGISTERED GUESTS
ACCOMMODATIONS FOR OUT OF TOWN GUESTS
Wyndham Garden San Jose Silicon Valley
399 Silicon Valley Blvd, San Jose, CA, 95138
(408) 972-7800

Special Conference rate is available when mentioning the Inspire Leaders Conference