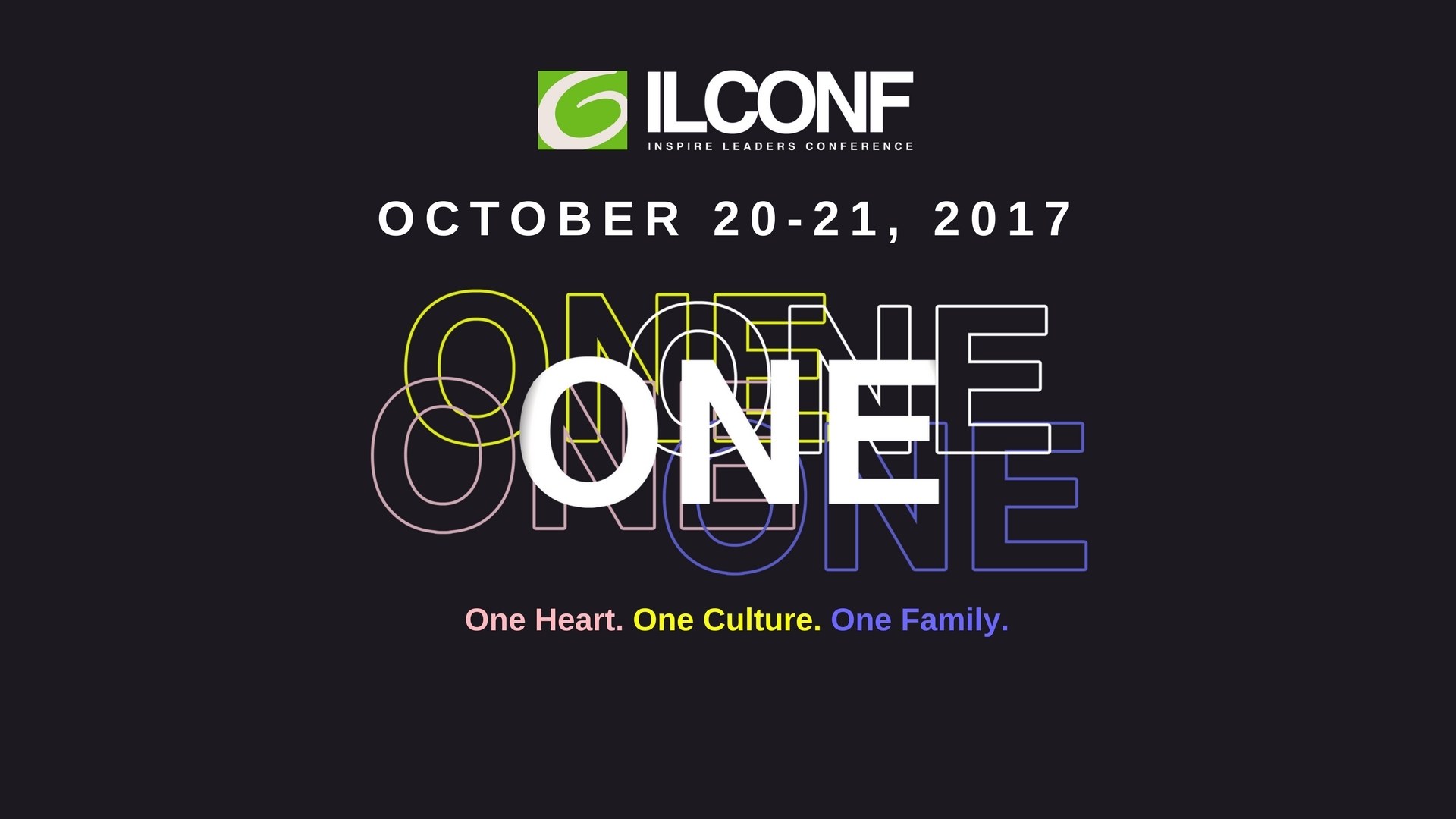 "ONE" Inspire Leaders Conference 2017
GateWay's Inspire Leaders Conference 2017:
One Heart, One Culture, One Family.

RELIVE THE CONFERENCE!
Couldn't make it to the conference?
You can view all of the conference sessions and teach materials online!
ABOUT OUR CONFERENCE - OCTOBER 20 & 21

"When it comes to this vision of reaching cities, we must be ONE. God has joined us together supernaturally, but we want to deepen that connection and make it real through time together in God's presence and by experiencing real relationships. That's why Kathy and I and our whole team want to personally invite each of you to join us in San Jose for our 2017 INSPIRE LEADERS CONFERENCE. Come get a hotel, meet our team from 4 cities plus our special ministry guests in our combined worship services." - Lead Pastor, Pastor David Cannistraci
Come hear what God is saying to our spiritual family. Worship and pray with new friends. Connect and enjoy great food and fellowship. Get inspired about our vision of inspiring transformed lives.
REGISTRATION

This conference is FREE, however pre-registration is required for meals*
WHO SHOULD COME?

Everyone who loves GateWay City Church and wants to be a part of our vision to reach out in any of our cities. In this special time, you'll hear God's heart, see what's ahead and feel the joy of community.
If you are a volunteer, elder, greeter, teacher, worshipper, helper, intercessor - this time is for you! Meet our leaders and teams from all campuses.

During discussion times throughout the conference you will be grouped in the community you identify with most. Please indicate one of the following communities on your registration form: Small Group/Ministry Leaders, Prayer & Healing, Worship & Creative, Children's Ministry, Youth Ministry, Community Outreach, and Service Teams (i.e. ushers, greeters, hospitality)
CONFERENCE SCHEDULE

FRIDAY 10/20
10:00-11:05am: Session I "One Focus on Health & Natural Church Development" with Justin Manzey

11:05-11:15am: Break

11:15am-12:00pm: Session II "One Heart" with Pastor David Cannistraci

12:00-12:30pm: Community Groups

12:30-1:45pm: Lunch in Café/Warehouse (pre-registration required)

1:45-2:30pm: Session III "One Culture" with Pastor David Cannistraci

2:30-3:00pm: Community Groups

3:00-3:15pm: Break

3:15-4:00pm: Session IV "One Strategy" with Pastor Chris Cobb

4:00-4:30pm: Community Groups

4:30-7:00pm: Afternoon Break

7:00-8:45pm: Evening Service: Worship, "One Vision (10 Cities)" with Pastor David Cannistraci & "One Movement" with Mary Alice Isleib

8:45-9:30pm: Evening Reception in Warehouse (pre-registration required)
SATURDAY 10/20

10:00am-12:15pm: Session V "One Family" Communion & Ministry

12:15pm: Food Trucks available for purchase
ACCOMMODATIONS FOR OUT OF TOWN GUESTS
Wyndham Garden San Jose Silicon Valley
399 Silicon Valley Blvd, San Jose, CA, 95138
(408) 972-7800
Block Rate Available under Inspire Leadership Conference
Rate $139/Per Night