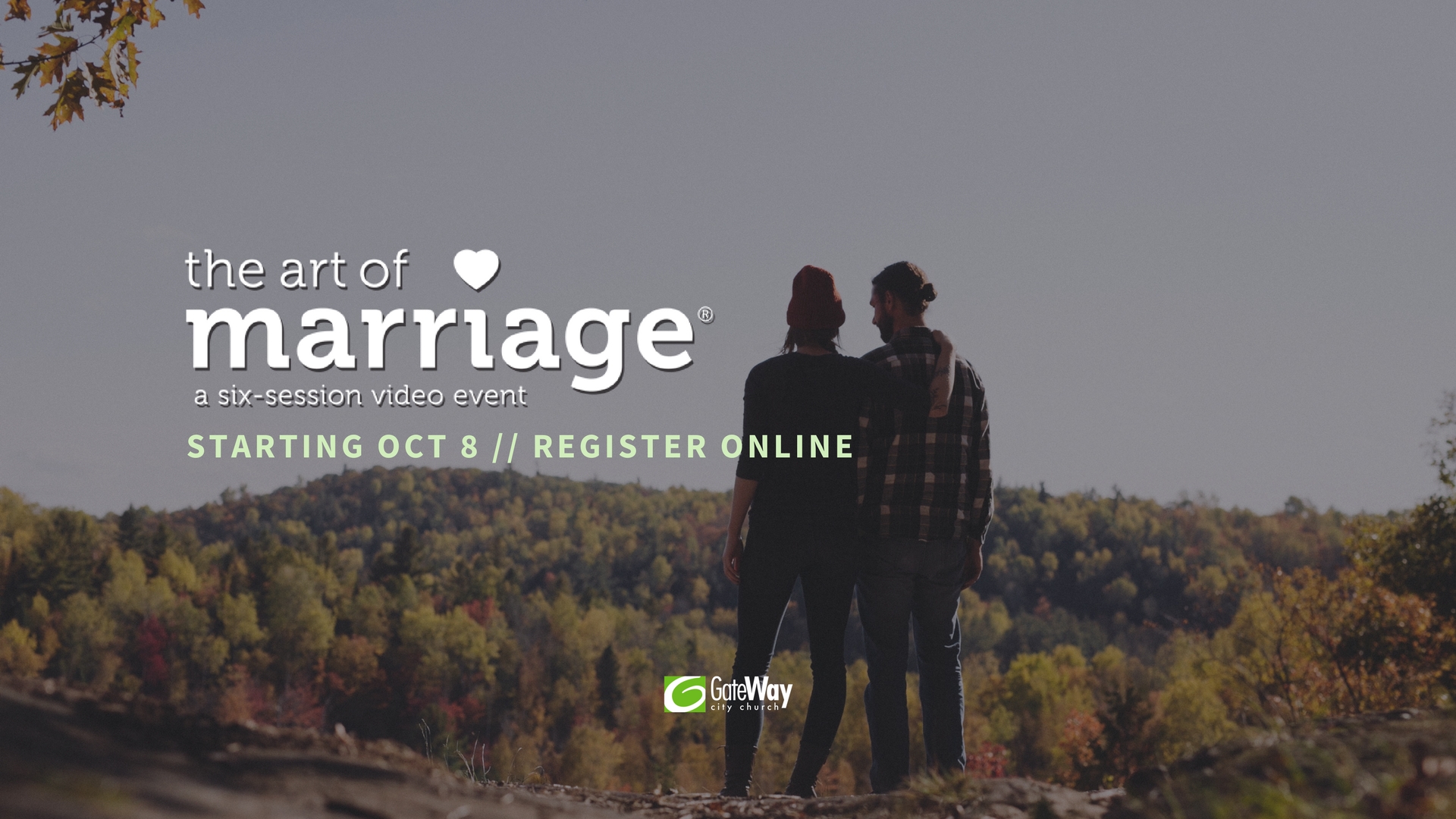 Art of Marriage Series
This 6 week series is for all married and engaged couples. God can turn any marriage into a masterpiece.
What is the Art of Marriage?
All marriages are colored by personalities, passions and experiences. Making marriage work is a divinely inspired art form. The Art of Marriage addresses the challenges of marriage and the beauty of God's design for marriage.
If you are engaged or married, this 6-week series is for you. Our first session is on Sunday, Oct 8th from 5-6:30pm in the Main Auditorium.
Dates: 10/8, 10/15, 10/29, 11/5, 11/12 & 11/19
Children's Ministry is available for newborns-4th grade.
Cost is $75 per couple.
What can I expect?
The Art of Marriage seeks to help couples build the God-honoring marriages that they desire. It also brings a fresh approach by weaving together a variety of engaging elements:

//Expert teaching from key ministry leaders
//Real-life stories from couples who have struggled in their own marriages
//Humorous vignettes
//Man-on-the-street interviews
Discussion questions, date night ideas, and date night discussion questions facilitate both group and couples' interaction over 6 weeks. Each week we will cover a new topic:
//God's Purpose and Plan
//Overcoming Isolation
//Fulfilling Our Responsibilities
//Communication and Conflict
//Experiencing Real Intimacy
//Leaving a Lasting Legacy